The picture below shows a Battery Yuasa. Thousands of other top quality spares listed on our website at refreshingly low prices.

Yuasa Yumicron Battery
Yuasa is the number one choice of original equipment manufacturers, fitted to nine out of ten new models as they come out of the factory. Yuasa batteries are reknowned worldwide for being high quality, reliable and long lasting and are available for a huge range of motorcycles, scooters and ATVs.
Yuasa YuMicron batteries offer several upgrades compared to conventional batteries:
Thinner separators

Allowing for 2 more lead plates per battery cell. This gives YuMicron 30% more starting power than conventional batteries

Sulphate stop

Unique formula to resist sulphation - the formation of lead-sulphate crystals which can cause damage, loss of power and difficulty in holding charge.

Heavy duty glass mat

Making YuMicron batteries more resistant to vibration damage.

Through-the-wall intercell connector

Minimises internal resistance, maximises power
Yuasa YuMicron are supplied 'dry' - they must be filled with electrolyte (supplied separately) and charged before use.
Related Products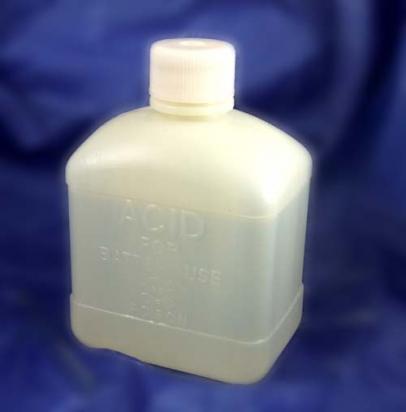 Battery Charger
A battery charger is recommended for keeping batteries in top condition when the bike is not in use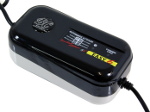 Like all batteries, Yuasa batteries require periodic maintenance and, if not in use, charge. For more information, see our guides:
Battery Installation Guide
Battery Care Guide
Battery Charging Guide

All prices are in Pounds Sterling (GBP)and include VAT at 20% where applicable. VAT will be deducted at the checkout for goods supplied to outside the European Union.