The picture below shows a Chain 420x108 Swift Standard. Thousands of other top quality spares listed on our website at refreshingly low prices. >>

Swift Chain Standard
Swift Chain's standard chain offers exceptional value compared to other chains on the market. Manufactured with exacting standards in Taiwan, Swift Chain is resistant to corrosion and rust, and uses specially heat-treated steel for strength and durability. In many cases Swift Chain has equal or higher ultimate tensile strength than the equivilent chain from leading manufacturers.
Specification
| Pin Length | Roller Diameter | Plate Thickness | Weight | Tensile Strength |
| --- | --- | --- | --- | --- |
| 14.80mm | 7.77mm | 1.5mm | 0.85kg/metre | 19.61KN |
If the original equipment chain was an O-Ring or X-Ring chain it must not be replaced with a non-O-Ring or non-X-Ring chain. It must be replaced with a sealed chain of equal or greater strength.
For more information about transmission chains, take a look at our Chain Maintenance Guide or our Chain Dimensions Guide
Related Products
Loose-fit Links
One loose-fit split link is supplied with the chain. More loose-fit split links are available
here.
Press-fit Links
Press-fit links are stronger than loose fit but do require tools (eg mole grips) to fit.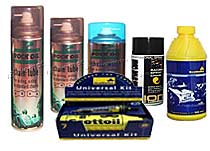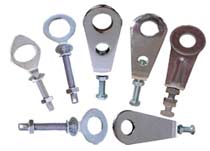 All prices are in Pounds Sterling (GBP)and include VAT at 20% where applicable. VAT will be deducted at the checkout for goods supplied to outside the European Union.