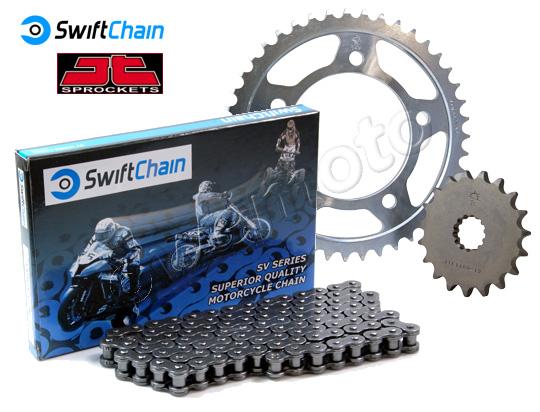 Part Description
Rieju RR 50 SM 50 Racing 99 Swift Chain and JT Sprocket Kit
Swift Chain and JT Sprocket Set
Standard length drive chain, with standard size front and rear steel sprockets

Swift Chain - Standard
Swift's standard chain is an exceptional value chain with an equal, and in some cases higher, tensile strength than some of the leading brands. Manufactured to exacting standards in Taiwan, Swift Chain is made from specially heat-treated steel for durability.
One loose-fit split link is supplied with the chain.
The chain in this kit is an standard, unsealed chain in plain metal grey - it does not have O-rings or X-rings. It will be supplied as the standard size for the motorcycle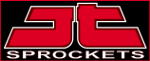 JT is the leading manufacturer of aftermarket motorcycle sprockets, with the largest and most advanced factory in the world.
JT Front Sprocket
JT front sprockets are made with SCM415 chromoly steel, which is fully heat treated for great wear resistance.
JT Steel Rear Sprocket
JT's steel rear sprockets are made with ultra-durable high carbon C49 steel This is a higher carbon steel than the typical C45 steel used by other manufacturers, and so is harder and stronger than any other sprocket on the market.
Both front and rear sprockets will be supplied with the standard number of teeth for the motorcycle.
Sprockets that have more or less teeth than standard will need to be purchased separately. Where available we will list up to 3 teeth larger or smaller to the motorcycle under "Transmission - Sprockets"
If you need fewer or more links in your chain, please call us.
Delivery and Returns
We want you to be happy with your purchase. If you're not, just return the products to our warehouse. Unless faulty, we'd like this to be within 30 days of purchase. Exceptions apply to certain products.
Nearly all motorcycles have a drive system comprising of two sprockets: a front sprocket (also known as the counter-shaft or drive sprocket) and a rear sprocket (also known as the driven sprocket).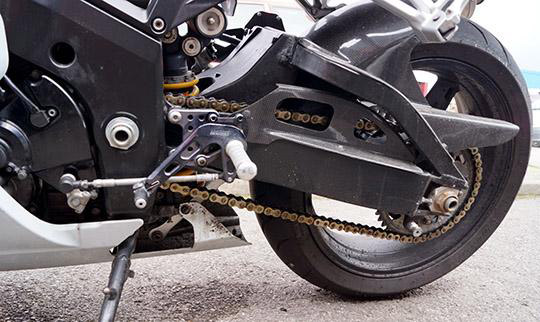 The front sprocket is attached to the engines transmission output shaft with the rear sprocket mounted to the rear wheel. Both sprockets have teeth which slot into the gaps in the motorcycle's drive chain.

The sprockets work in tandem with their teeth engaging between the drive chain links. The front sprocket rotates at the same time as the engine's transmission output shaft, and the teeth pull the drive chain, in turn rotating the driven sprocket as it traverses. This system transfers the power from the engine to the rear wheel, moving the motorcycle forward.
This pulling force is transmitted via the side plates of the chain through the chain's pins to the rollers. The distance between the centres of the pins is equal to the distance between the centres of the sprocket teeth. This means that the force pulling the chain is equally distributed among the rollers.
WORLD'S END MOTORCYCLES DISTRIBUTION
Supplying quality after market motorcycle parts direct to the trade