TRK - Clutch Kits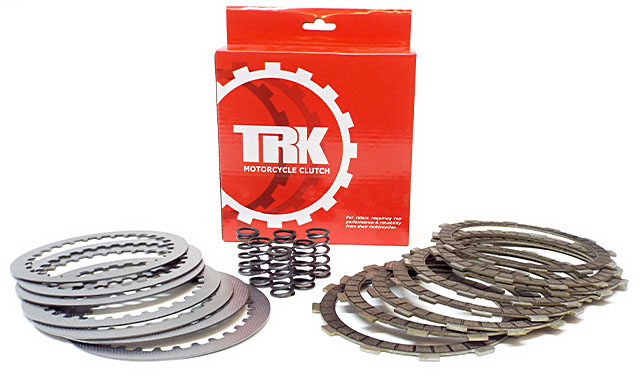 TRK Clutch Kits are a brand new addition to TRK's market-leading motorcycle parts catalogue, alongside their highly successful braking range.
The kits offer combinations of clutch friction plates, clutch springs and clutch steel plates, all the way up to full kits with gaskets.
TRK clutch kits have over 20,000 model applications covering the classic small commuter machines to the latest hyper sports bike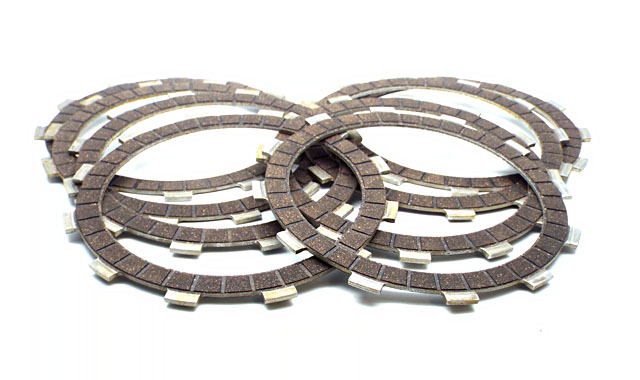 Friction Plate Kits
The most popular choice, a straight replacement for OE friction plates which builds to the manufacturer's recommended stack height in conjunction with O.E.M baskets, inner hubs and pressure plates
TRK clutch friction plates are manufactured from high grade traditional materials to match the original equipment and meet or exceed OE quality
TRK - Steel Plate Kits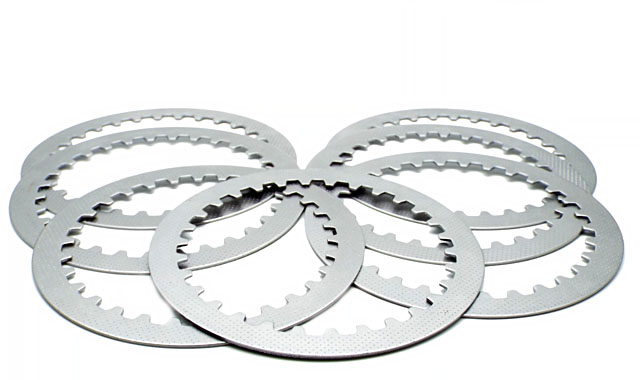 When replacing friction plates, it is recommended to check the colour and condition of your old intermediate plates and replace them. Old/faulty steel plates can look burned or warped.
TRK steel clutch plates are manufactured using high quality steel for a long service life. Supplied as a complete set, their thickness and dimensions match the manufactures genuine part.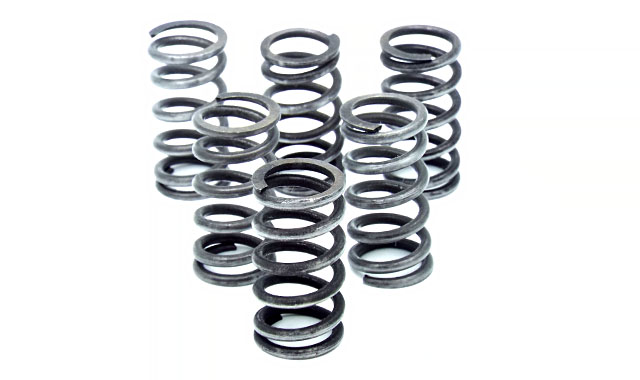 Heavy Duty Clutch Spring Kits
Through the use of tempered high-carbon Japanese steel and a phosphate coating, TRK Heavy Duty Clutch Springs have an exceptionally high tensile strength and are extremely resistant to corrosion..
TRK heavy duty springs offer better clamping pressure than the original.
WORLD'S END MOTORCYCLES DISTRIBUTION
Supplying quality after market motorcycle parts direct to the trade