The picture below shows a Fuel Pump Repair Kit - Point Switch. Thousands of other top quality spares listed on our website at refreshingly low prices. >>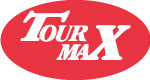 Repair your fuel pump for the fraction of the cost of replacement
Japanese motorcycle fuel pumps are prone to failure, and the cost of a complete replacement fuel pump could run into hundreds.
But you don't need to spend money on a complete replacement pump - often the failure point is the points switch, which with a little bit of mechanical and soldering knowledge can be replaced with for a fraction of the cost.
Check out the video below for how to replace your fuel pump points switch.

All prices are in Pounds Sterling (GBP)and include VAT at 20% where applicable. VAT will be deducted at the checkout for goods supplied to outside the European Union.