B.O.L.T.S - How To Check Your Suspension
B.O.L.T.S - HOW TO CHECK YOUR SUSPENSION


Suspension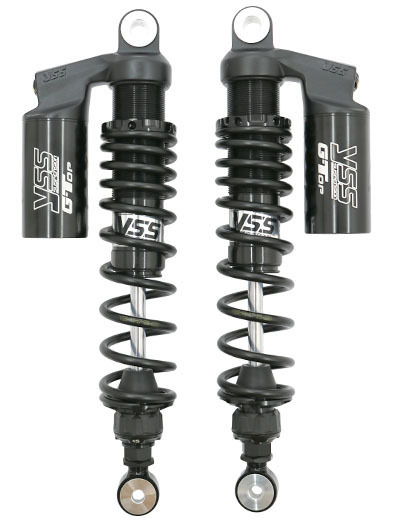 Every so often, check for any oil leaks on your front forks and rear suspension. Wipe the stanchions and suspension rod clean and then compress them. If there are any oil marks after compression, chances are that a seal might be gone - that means it's time to take it apart! When the suspension has lost oil, you will usually be able to feel it in the way it rebounds after compression.
It should rebound smoothly with a feeling of resistance from the oil going through the inner channels. If the rebound is similar to that of a basic spring, address it as soon as possible as the handling of the bike will be greatly affected. Changing oil seals on forks, depending on the type of fork, may require specialist tools and knowledge. Similarly for the rear shock(s). If you believe that there is a leak, do not hesitate to seek advice from your local repair shop.
So there you go - A pretty comprehensive list of checks you can do to ensure that your bike is in tip top condition, ensuring a safe, efficient and enjoyable ride each time you go out. Do you have any to add to the list? Contact us or comment on facebook. Happy riding!
Remember B.O.L.T.S check brakes, oil, lights, tyres and steering IMPORTANT - Please seek the assistance of a professional if you are in any doubt about correct and safe fitment of parts to your vehicle
WORLD'S END MOTORCYCLES DISTRIBUTION
Supplying quality after market motorcycle parts direct to the trade