B.O.L.T.S - How To Check Your Tyres
B.O.L.T.S - HOW TO CHECK YOUR TYRES


Tyres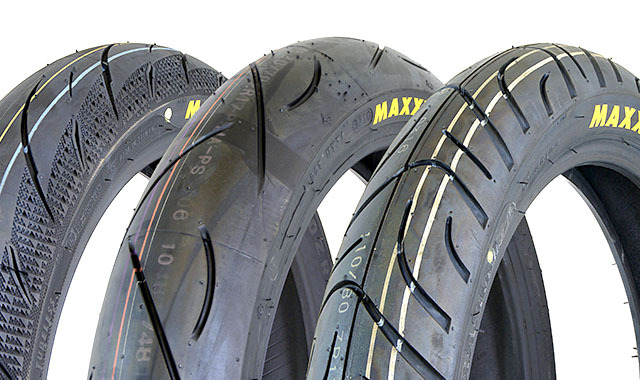 Tyres are an important factor in your motorcycle's handling capability (as well as the forks and suspension). Checking the tyre pressure once a month is one of the most simple checks to do, yet one of the most commonly forgotten ones. Many vehicles are being used on a daily basis with under pressured tyres resulting in abnormal wear, higher fuel consumption, heavier feeling while riding and so on.
Over or under pressurised tyres can cause the them to deform or affect their structure which can result in serious handling issues. Tyres gauges are now easy to find and most are accurate enough to show you if the pressure is ok.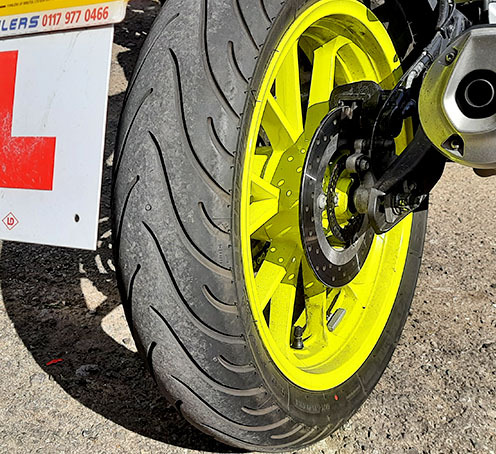 While checking the pressure, give the tyre valve a quick visual check to make sure it isn't perished. Also check for any embedded objects and bulges on the tyre. Tyres also have a wear indicator usually located between the tread grooves, remember to check these every so often. If you have doubts about how old your tyre is, any made after 2000 display a 4 digit code, usually found after the DOT sign. The first two numbers refer to the week (1 to 52) and the last two numbers refer to the year of manufacture.
So for example, you might see 1519 which would mean the tyre was made on the 15th week of 2019. Before 2000, it was a 3 digit code with the first 2 digits indicating the week and the last one indicating the year. If you have tyres with 3 digit coding, it might be wise to replace them! It is important to also check if the rubber is perished or if the tread is wearing in an uneven way. If that is the case, you might want to seek professional advice or simply get them replaced as soon as possible.
So there you go - A pretty comprehensive list of checks you can do to ensure that your bike is in tip top condition, ensuring a safe, efficient and enjoyable ride each time you go out. Do you have any to add to the list? Contact us or comment on facebook. Happy riding!
Remember B.O.L.T.S check brakes, oil, lights, tyres and steering IMPORTANT - Please seek the assistance of a professional if you are in any doubt about correct and safe fitment of parts to your vehicle
WORLD'S END MOTORCYCLES DISTRIBUTION
Supplying quality after market motorcycle parts direct to the trade